Digital Fingerprinting services are in high demand. Within Canada, there are over 20 application types! Fingerprints are captured and submitted electronically to the RCMP as part of a background check application.
The RCMP compares your fingerprints to the National Repository of Criminal Records, where fingerprint information associated with criminal convictions is retained. A result of this check provides a Certified Criminal Record, which is Canada's only certified background check.
Digital Fingerprinting – What To Know
Digital fingerprinting and biometrics have become one of the most widely used forms of identity verification. It is especially used in the RCMP to verify identities before releasing criminal record checks to the party awaiting their results. 
There are many nuances surrounding criminal record checks. This is why we have assembled this easily digestible guide of everything you will need to know about the digital fingerprinting process in Canada.
What Is Digital Fingerprinting?
Digital fingerprinting is a practice used by the RCMP to confirm individual's identities in order to disclose sensitive information. An example of sensitive information that requires fingerprinting is the release of the results of one's criminal background check. 
Digital fingerprinting is an excellent development in global security. It allows Canadian residents who may be living overseas to receive the results of various documents from the RCMP in a much more timely and cost-effective manner.
When Are Digital Fingerprints Required?
Digital fingerprints are required for a wide array of various record requests. These requests include, but are not limited to the following:
New security screening requests
Upgrade requests
Signal intelligence requests
Reactivation requests
Renewal Requests
Citizenship and Permanent Residency
Employment
Security Clearances
Pardons & Travel Waivers
Foreign Travel & Exchanges
When fingerprints are required for a record check or other record request, you must go to an RCMP certified fingerprinting company, and supply them with proof of identity I.e. Identification. It must be a photo ID, and health cards are not permitted. All other government identification with a photo is valid.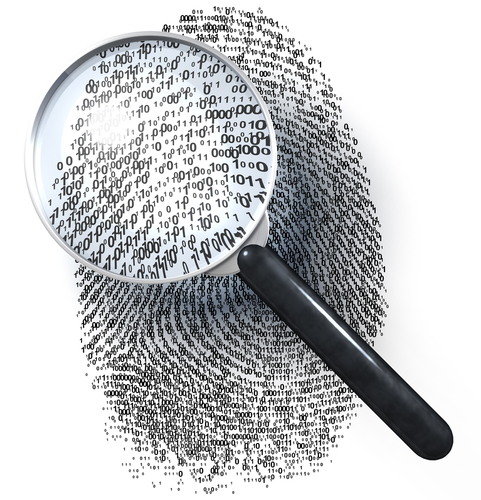 Digital Fingerprinting and Privacy
Digital fingerprinting best practices have changed greatly over the past five years. In 2017, updated security measures were put into place to ensure people's privacy when submitting their fingerprints for validation. 
Since the new security measures went into effect, the RCMP and all affiliated companies that assist with fingerprinting are not allowed to use your prints for anything besides their initially intended purpose. This means your prints cannot be used to conduct additional checks without your permission.
Reliability Screening – Your Digital Fingerprinting Experts
Reliability Screening Solutions Inc. is equipped for all RCMP application types, and offers a full range of services at our two dedicated Ottawa locations, and across the country through our extensive affiliate network. We also serve those in need of an RCMP Certified Criminal Record Check abroad through our Ottawa offices. We are able to legalize, authenticate, and notarize all results for foreign use. No matter where you are, we can help. Contact us and find out how.