Employers and agencies entrusted with sensitive and valuable assets know that it is their
responsibility to protect their trusted employees and the interest of clients and stakeholders.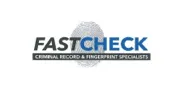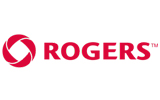 At some point in time, nearly everyone will need the services of Reliability Screening Solutions Inc. (RSSI). RSSI focuses on screening for employment purposes. However, we have a vast network of partners who provide related services that make use of our ability to submit electronic fingerprints and conduct name searches for criminal history background checks.
The Easiest Way To Find What You Need!
Place an order for one of Reliability Screening's most requested services. Whether you're a
returning customer or want to place your first order, you can do it here.
Our clients include corporate security officers (CSO) of government agencies, private industry, placement agencies and volunteer organizations who need to conduct credit and criminal history checks, including vulnerable sector screening, of applicants and contractors. We also provide services to immigration consultants and lawyers who help their clients with immigration, work visas, and citizenship applications.
A number of our clients provide services to persons with criminal records who are applying for pardons, waivers and other supporting court information under the Privacy Act. Lawyers assisting clients with adoptions and name changes are also frequent users of RSSI criminal history screening services.
Service for employers is the main focus for Reliability Screening Solutions Inc. We provide a variety of high-quality, efficient and cost-effective solutions to address this special group of clients.
Corporate security officers can access a number of our services, including credit checks, criminal history name checks, including vulnerable sector screening, and fingerprint-based criminal history screening.
These services are conveniently provided at your facilities or off-site at locations and events designed to meet the needs of your employees, contractors, and volunteers.
Pardon Services Consultants
It is so very important to have a flawless background. Unfortunately, due to circumstance, some individuals have criminal convictions that limit their ability to succeed.
Fortunately, Reliability Screening Solutions works with a number of partners whose business it is to reduce the impact of past crimes.
Pardon applications need to be accompanied by fingerprint-based criminal history checks, as does the release of court documents under the Privacy Act. RSSI assists our pardons-processing.
Reliability Screening Solutions Inc. understands the needs of those immigrating to Canada or seeking Canadian Citizenship. Not all immigrants require fingerprints to support their applications, but those who do need this service want it to be fast and convenient.
RSSI works with a large network of immigration consultants and lawyers who address the broader needs of immigration clients. Working in support of their efforts, RSSI provides criminal history screening services at times and locations determined in cooperation with these experts.