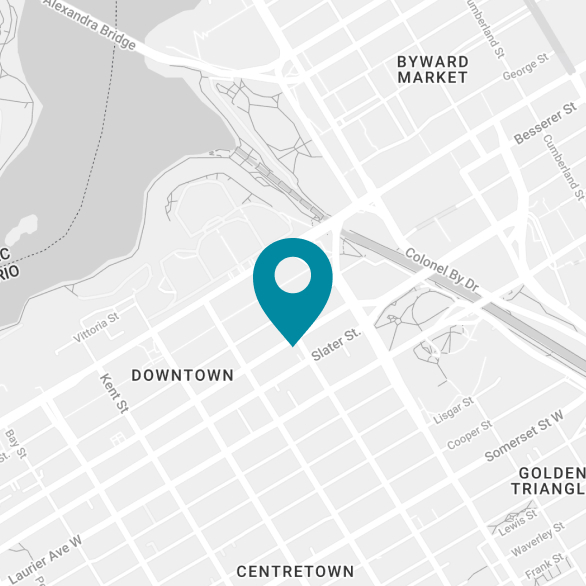 Our Ottawa & Gatineau Locations

Select your location
Albert Location
Richmond Location
Gatineau Location
Mobile Services
Albert Location
116, Albert Street, Suite 306,
Ottawa, ON K1P 5G3, Canada

Trust Reliability Screening For Your Background Check
We have earned accreditation from the RCMP that allows us to submit electronic fingerprints to CCRTIS in support of criminal record checks.

4.9 star Google Rating
Check us out on Google Reviews, where we've earned 4.9 stars out of 5! We're proud of the overwhelmingly feedback from customers, who've given us repeat business and referrals to friends & family.

Ottawa & Gatineau's Source for Background Checks
We have served hundreds of organizations & thousands of people in Ottawa & Gatineau with background checks, fingerprinting, notarization, authentication and more.
Trusted Provider of Fingerprinting Services in Ottawa & Gatineau
When it comes to fingerprinting, you need a reliable and trusted
provider that you can depend on for thoroughness and
accuracy.

At Reliability Screening we do that and more, giving you
convenient locations, flexible times. With our Digital (livescan)
fingerprinting, you can get results in as few as 3 business days.
How To Get Your Fingerprints
Scanned in Ottawa & Gatineau
We are accredited by the Canadian Criminal Real Time Identification Services (CCRTIS) branch of the Royal
Canadian Mounted Police (RCMP) to provide fingerprint-based Criminal History Checks.

Book Appointment
Start the fingerprint process by using our online booking tool. It lets you select just what you're looking for, enabling you to book an appointment at a time and location that works well for you.

Come Visit Us
Just bring two forms of ID at the time of your appointment, and plan on it taking 10-15 minutes. Our fingerprinting process is quick and hassle-free but highly accurate and reliable.

Onsite Fingerprinting
For your added convenience, we can also visit your company or location to perform fingerprinting services for one or more individuals. Save time and get thorough results in short order.
Our Fingerprinting Services
We are accredited by the Canadian Criminal Real Time Identification Services (CCRTIS) branch of the Royal
Canadian Mounted Police (RCMP) to provide fingerprint-based Criminal History Checks.
We Are accredited by the RCMP to submit electronic
fingerprints to CCRTIS in support of criminal record checks.
To conduct a certified criminal record check, CCRTIS requires a full set of fingerprints. RCMP CCRTIS maintains the national repository of fingerprint and criminal record information. CCRTIS is the sole provider of criminal record verification for civil and criminal court purposes, as well as the security screening environment for all levels of government and the general public. CCRTIS clients submitting electronic fingerprints now receive responses within 72 hours (3 business days) for the majority of civil clearance fingerprint requests that do not link to a criminal file.
There Is No Substitute for a Certified Criminal Records Check
This is the only way that you can be sure that the individual you are dealing with is really who they claim to be and that they do not have a criminal record. Our digital fingerprint service is a quick and easy process. We offer appointments so that we may fit your schedule, and ensure a consistent, high quality experience. We provide Digital Fingerprinting for Security Clearances, Permanent Residence, Citizenship, Foreign Visas, Travel and Work Criminal Background Checks, Adoption, Name Changes & much more.
Frequently Asked Questions
A notary public is authorized by the province of Ontario to witness a signature and attest to its legitimacy as related the person signing the document. In Ontario one does not necessarily have to see a lawyer to get documents notarized.

At Reliability Screening in Ottawa we have notary public services for your documents such as government documents, business documents, personal documents, patents, trademarks and much more. Our notaries are appointed by the province on a three-year term.
Yes. We value your security and privacy. Notaries public are appointed by the attorney general of Ontario and have taken an oath to adhere to a set of professional standards.

At Reliability Screening in Ottawa we go above and beyond the minimum standards and have made it a primary commitment to keep your data and identity safe and secure. We have earned repeat business and testimonials from our clientele, and we continually strive to maintain the highest standards.
Yes. Reliability Screening Solutions Inc. is pleased to offer Canadian document notarization services worldwide.

We feature fast turnaround times and secure processing. Contact us to find out what we'll require from you in terms of identification and other information to complete the service in a thorough and timely manner.
I needed a Canadian Criminal Check.
With the help of Reliability
Screening, it was easy! They
answered all my questions right
away and explained everything
perfectly. They are very patient and
helpful. Thank you so much!
- Karen MacArthur
They showed a perfect customer
service at a distance! Their staff
answered several questions by
email/company contact form in
minutes or a few hours later, or in
less than 24 hours at most, helping
me throughout the whole process.
- Marilla Assiz
From start to finish, I was kept
informed about my case, and I
found email ... communication to be
prompt, friendly and very clear. I
don't usually write reviews, but
want to help reassure anyone out there in the same position.
- Phoebe Moffat
Before choosing which company to go with, Reliability's reviews stood out and went with it. No regrets. Very responsive and got it processed as quickly as possible given the pandemic. Thank you so much!
- Meera Youn
I ordered a police name check from overseas. I obtained my electronic copy of the police certificate within a day and the original certificate was sent to my home in Canada. Thank you for your swift action and great service! Highly recommend Reliability Screening Solutions to everyone.
- Jenny Fanny
I ordered the document from overseas. They have perfect service!! They told me how to apply and which documents I need to provide. That was easier and clearer for me. I think Reliability Screening is your best choice! Really appreciate!
- WeiChih Chou
Terrific and professional service! Handled my request for a international criminal record check incredibly timely and efficient. Highly recommend to any Canadian residing abroad whose employer requires a Canadian criminal record check.
- Dwayne Thompson
Employers and agencies entrusted with sensitive and valuable assets know that it is their
responsibility to protect their trusted employees and the interest of clients and stakeholders.